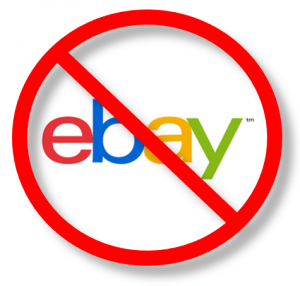 When we think online auctions, we think eBay.  In the same way Hoover and Kleenex have become universal terms to describe an entire class or genre of objects, eBay has also come to power when describing online auctions where sellers hawk their wares to registered users. However, many users have grown disgruntled and dissatisfied with eBay as a platform due to rising fee's as well as unjustified and indiscriminate bans. If you are among this group, then you'll want to check out these eBay alternatives.
Artfire – This online marketplace is focused on crafts. Crafters gather to exchange supplies, fine art, completed crafts, and vintage goods. A huge benefit of this site is that sellers with a standard account are not charged fees. Pro account users are charged a monthly fee. Customer service and site administration are tops, and there are great features such as Google Analytics, coupons, and SEO tools.
Ruby Lane – Those who deal in antiques know Ruby Lane from its loyal following. High-end antiques are the focus of this site. The fee structure is considerable, but depending upon what you are selling, this site is also worth a look.
Bonanza – This general merchandize round-up has one of the lowest fee structures out there. If you are striving to reduce overheads, this is a site to consider. Fashion items and collectibles sell well on Bonanza. However this is not an auction site, nor is it particularly well known.
Ebid – Similar to eBay, but not so high profile, this site is a Google Shopping Marketplace Partner. It offers a Ninja listing tool, which is useful for bulk uploading. With a reasonable fee structure, there are storefronts, transactions with fixed-price, and of course auctions as well.
iOffer – This site offers an auction format, but you can also opt for fixed price listings. Plus there is a trades and swaps platform. When you upgrade to a seller account, you are automatically issued a storefront. All listings are free to initiate. The only time fees are introduced is when an item sells.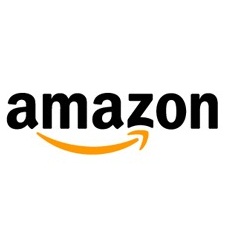 Amazon – While Amazon does have a merchant program for fixed-price transactions, the seller fees are substantial. You can utilize an individual or business account, both of which offer the "fulfillment by Amazon" program. This means your products can also be shipped from an Amazon fulfillment center.
If you opt for an individual account, you are charged fees only when your item sells. You are, however, limited only to products which currently exist within Amazon's. Business accounts pay a monthly fee, but then have lower selling fees applied when an item sells. With a business account, you may also add your product to the amazon marketplace as a brand new item.
Etsy – This alternative marketplace is the go-to for handmade items, vintage products, or craft supplies. The Etsy culture is not only loyal, it's distinctive.
You can only list items which are over two decades old, handmade by you, or crafting supplies. Fees are charged for listing items. The listing period is four months, plus you are permitted a storefront at no extra charge.
Tias – With various store formats from which to choose and multiple layers of customer support, Tias allows fixed price transactions for jewelry, antiques, arts, crafts, and collectibles. You'll pay a minimum fee requirement, but this can be waived if your commissions are higher than the fee. You can also choose to have your auctions automatically submitted to eBay and selected classified ad listings.
eAltBay – Banned saleable EBay Items now also have a home. Buyers can now browse online actions of items which are banned by eBay. The listings are free and the fees applied when an item sells are reasonable. PayPal is still available, plus other payment options are as well.
Delcampe – With several payment options available and reasonable fees, this site is a good alternative for the antiques and collectibles seller. If you have vintage postcards, stamps, or coins, this is a great spot for buying and selling those items.
eCRATER – With millions of product listings and the ease of building an online store, eCRATER is a good place for sellers. This online marketplace allows you to use Google Wallet when your buyers checkout. Your listings are included in Google Product Search, and you can import listings currently on eBay.
Bidstart – A collectables marketplace for books, comics, antiques, art, stamps coins and memorabilia. This auction site also offers fees at half the rate of eBay.
Storenvy – With hundreds of thousands of different products listed, this site is 100% free for both sellers and buyers. This is an online platform for smaller sellers to create storefronts and sell their highly unique wares to a very targeted audience.
Quibids – This penny auction site allows you to list furnishings, equipment, and other inventory for businesses. Buyers pay a fee to place a bid, but ultimately pay well below retail so the savings more than make up for the initial fee. There is a learning curve to adjust to the site's functionality and navigation. But once you adjust, this is a site well worth checking out.

Asos Marketplace – This fashion-forward site allows sellers to offer vintage, pre-owned and new clothing items to buyers looking for everything from boutique, designer tags, or unique pieces. This clean, streamlined site boasts realistic pictures of the clothing worn by real people—not models. Buyers have a good idea of what they're buying before they buy.
OnlineAuction.com – This highest bid wins site is subscription-only. For $8 a month, you can sell with no listing or final value fees. Each listing can include the seller's personal website information as well, thus generating targeted traffic directly to your own storefront.
Liquidation.com – Commercial and government surplus items are sold on this site. There are "new in the box" items as well as "as is" customer returns. Bulk lots and small packages are offered. Buyers can find cars, computers, household items, clothing, and even electronics and industrial equipment.
While eBay is certainly the best-known auction house online, there are plenty of other sites out there to choose from, some of which are quite specialist to certain niches. So why not check them out, you might just be surprised. After all, EBay, just like Google may be the biggest, however it may not be the best for your business.
Paul Graham


Paul Graham Blog.com