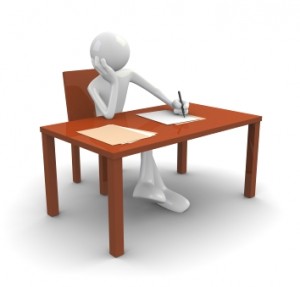 So what is content? More so how do you make money with it?
In simple terms content is nothing more than a blog post, review, or an online article for example.
Whist many believe that content marketing belongs to the realm of professional writers only; the truth is anyone can write content, and you don't even need any special skills to do it. Obviously the more compelling your content the more people will read it and in turn take action, but it's a fact that you don't even need to work hard to create good content, you only need to work clever.
These days content marketing is one aspect of Internet Marketing I thoroughly enjoy, why? Because I automate 90% of the work involved, plus I earn a substantial living from it. But how exactly do I do that?
To understand how to make money with any kind of content marketing, you first need to be clear in your mind what the content is for and why you need it, because unless you're a professional writer then writing articles by themselves won't make you money, however by using them to 'drive traffic' to a blog or landing page for example, most certainly will.
By understanding these first three simple steps below, not only will you understand the basic principle of content marketing, but you'll also be well on your way to understanding how hundreds of thousands of internet marketers make a lot of money online simply by focusing all their content marketing efforts on gaining the subscriber and not the sale.
Simple content marketing strategy
If you follow this simple strategy and just rinse and repeat on a regular basis then what you've just done is two things.
If you don't have the time, skills or inclination to write your own posts or articles, don't worry. Believe it or not most marketers don't have the time, skill or inclination to do it either. Instead try automating the entire process using one or more of the three simple methods below.
Automating all of your content writing and directory submissions
One final tip…
…If you decide to go down the path of writing your own blog posts and articles, don't just write for SEO purposes. Many Marketers make the mistake of writing (or having written) cheap and poor quality articles for the purpose of SEO and backlinks only. Instead take 20 minutes and re-write any element of any article you've written or had written that you're not happy with. This can make a really big difference to the instant traffic you receive because it's a reader's first impression of you and what you have to offer. If it's trash then it's you that stands to lose.
To learn more about Content Marketing and my complete online income formula, sign-up today, it's free and requires only your name and email address.
Paul Graham



Paul Graham Blog.com

Latest posts by Paul Graham
(see all)