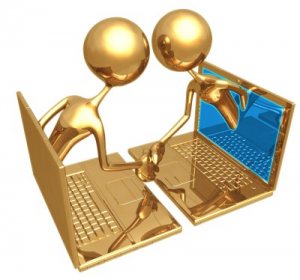 If you didn't know it already, the primary focus for your online business really should be gaining subscribers by email list building, and sending out quality information and offers on a regular basis.
But how exactly do you do that?
Well, the first step in email list building is to get yourself an account with a good email auto responder service such as Get Response or Aweber. This way you can personalise and automate all the offers and content you want to send to your eventual subscriber list.
To save you time Get Response and Aweber are also the auto responders of choice for the vast majority of online marketers today. Both of these services offer a free trial and allow you to easily create your very own data capture forms for the name and email address of your eventual subscribers. Plus the copy and paste code also makes it incredibly easy to pop it right into your blog or website. Aweber also have a brand new WordPress plugin making it even simpler to integrate if you're running WordPress.
The next step in your email list building campaign is to consider what kind of offer you want to use to incentivise people to subscribe to your list. For example, I offer a Free Cash Blueprint which shows in simple steps how to start earning money online. I also offer a 21 Traffic Tactics Report based on what I've tried that works well. These are reports that I've written myself however, when first starting out you might not have the time or inclination to do it yourself. If that's the case then there are plenty of PLR (Private Label Rights) Products to choose from at a very low cost. One great such site to choose from for example is The Resellers Superstore.
As soon as you have just a few subscribers on board a great way to really grow your email list building campaign exponentially and on complete autopilot is by list swapping with other marketers who, like you, are just starting out. The most secure and recognised name in the industry to start right away with is Safe Swaps. You can start with a $1 account at Safe Swaps right now and watch as your email list building efforts pay dividends to the tune of hundreds of new subscribers every month.
To learn more about list building and the complete online income formula, watch out for my next post. Or you can sign-up today, it's free and requires only your name and email address. (You can unsubscribe again at any time).
Paul Graham



Paul Graham Blog.com

Latest posts by Paul Graham
(see all)